environmentally friendly business
We create an agenda focused on
environmental performance
EUROFISH has its Environmental License issued by the Ministry of Environment (MAE) and is in the fourth Environmental Compliance Audit verified by the Provincial Government of Manabí (GPM), whose periodicity since 2019 is 3 years. In 2021 it will be held the fifth Environmental Compliance Audit.
Each of these plans has a specific indicator and means of verification that is evaluated and registered by the Environment area. Every six months a complete review is carried out by an external environmental consultant.
Conscientious and efficient management of
The plant's water supply is carried out by EPAM and, in addition, duly managed tankers and deep wells (osmotized water), all the water undergoes quality tests (in compliance with the NTE-INEN 1108 Standard) before entering the plant and to be used in the production process. EUROFISH manages this resource through the impact mitigation and prevention plan within the Environmental Management Plan and its evaluation is carried out every six months, together with daily, monthly and annual consumption indicators related to production in that period.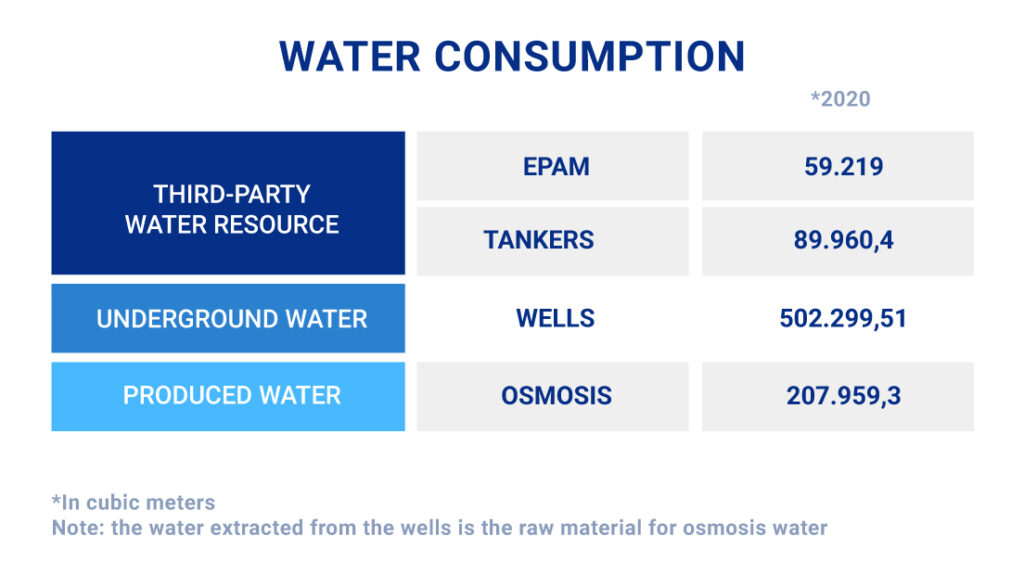 sustainably developed products
For the calculation of EUROFISH's organizational carbon footprint, an operational control approach has been chosen. This limit is taken because the organization exercises operational control over all operations that are carried out within its geographical limits and has the authority to introduce and implement its operational policies. Under this approach, the company accounts for 100% of the operation's emissions as its own.
1 (Direct GHG emissions and removals),
2 (GHG emissions from imported energy),
3 (indirect GHG emissions from transport),
4 (indirect GHG emissions from products used by the organization)