multidisciplinary and equitable team
responsible and conscientious team
The company has a multidisciplinary and equitable leadership team, made up of the best professionals with experience in the sector.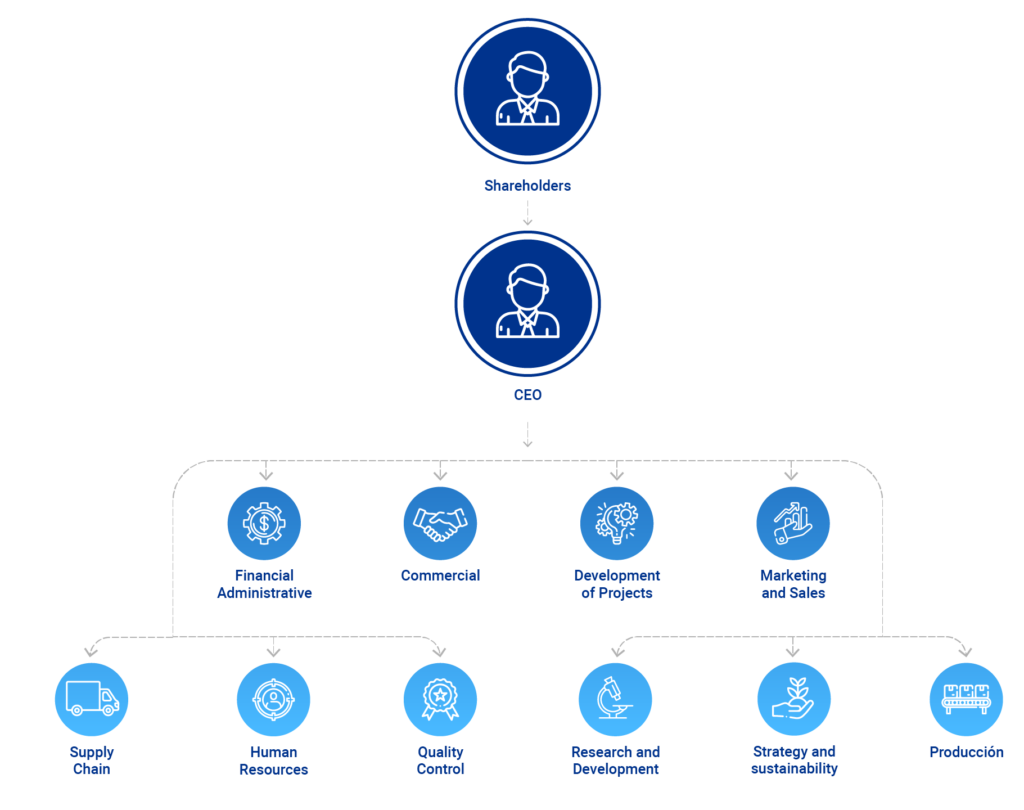 Experience and equality in our
The Executive Committee has 11 members, of which 45% are women and 55% are men. 
Through our Executive Committee, we create actions that support the ten principles of the United Nations Global Compact, in the areas of human rights, labor, the environment, and anti-corruption. Thus, we continually improve the integration of the Global Compact and its principles into our business strategy, culture and daily operations
sustainably developed products
We manage our sustainability pillars through
Within the governance structure, the company has the following management committees.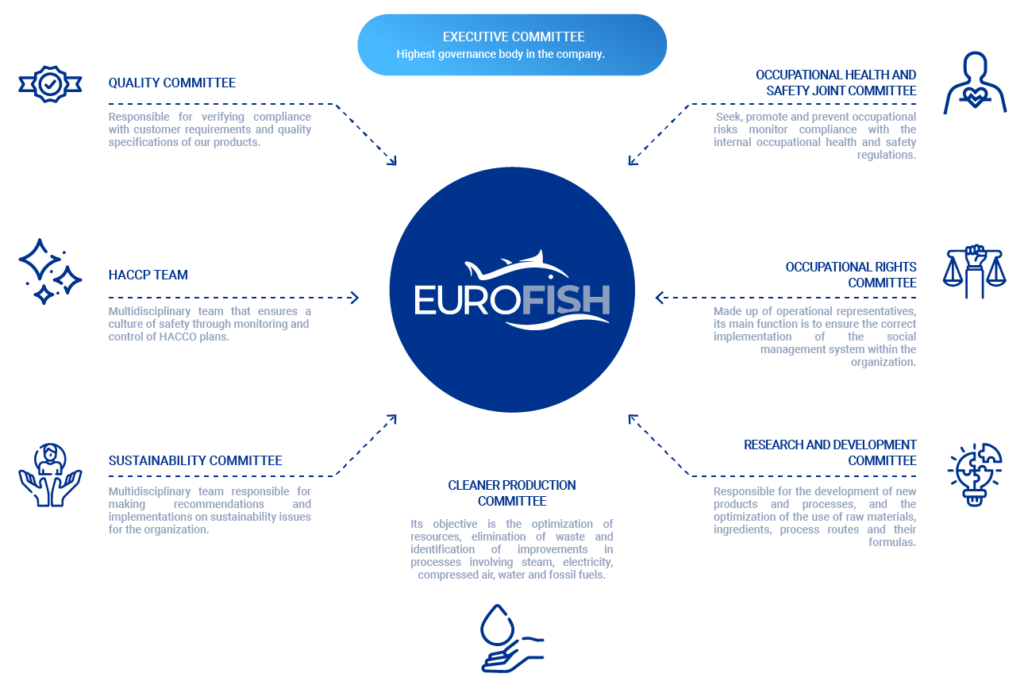 Stakeholders are the entities or individuals that can reasonably be expected to be significantly affected by the activities, products or services carried out by EUROFISH. Applying the principle of involvement, in 2020 the list of these groups was updated. In 2020, the Sustainability Coordination carried out the first stakeholder ranking exercise using the Mitchel, Agle & Wood methodology that establishes the preponderance of the actors, based on the simultaneous presence of the attributes of power, legitimacy and urgency in relation to the organization.